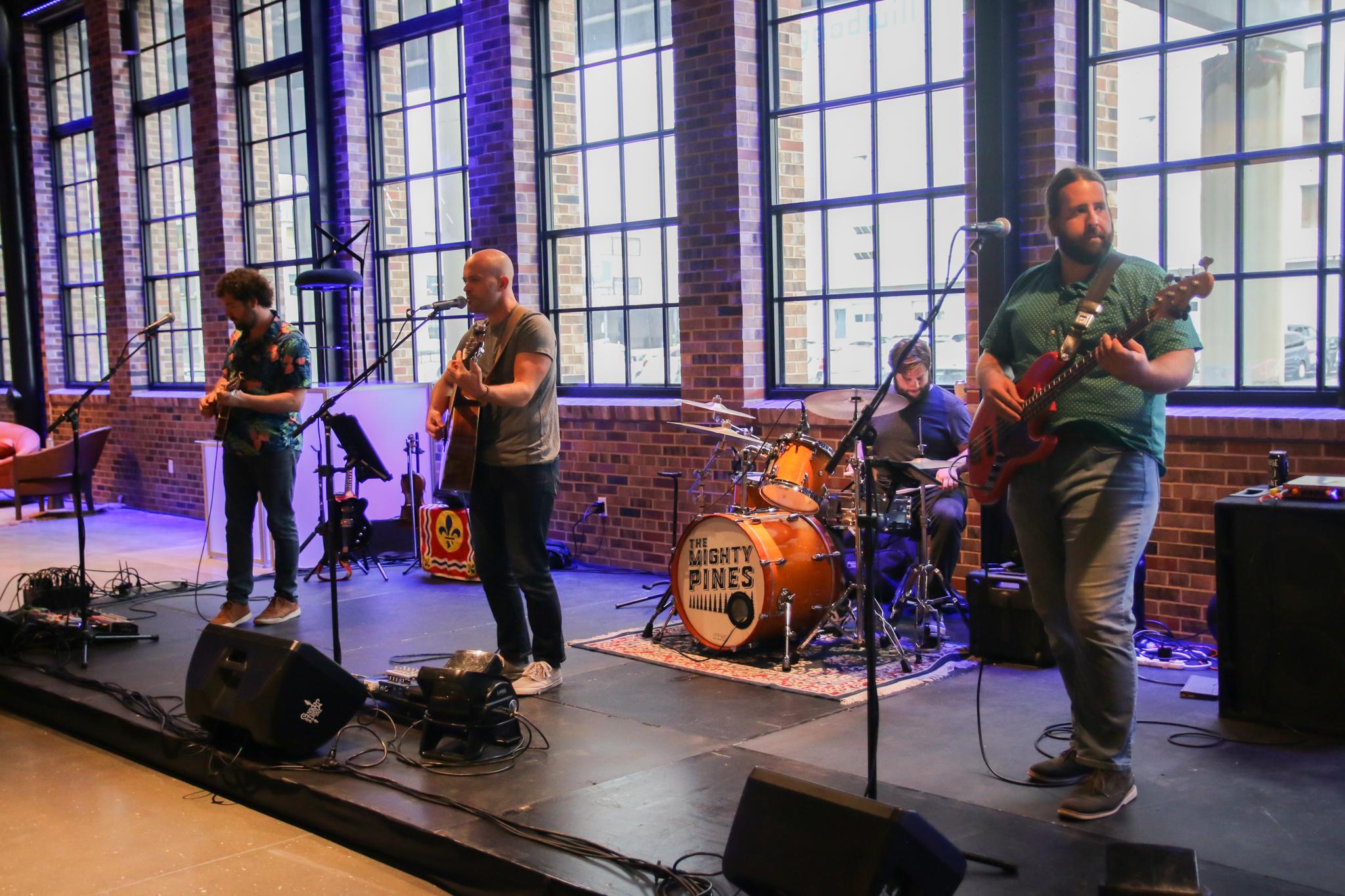 By Kevin C. Johnson, St. Louis Post Dispatch
---
18Rails, a new venue and event space at City Foundry, has opened its doors, with a grand entrance inside the bustling Food Hall. | The space debuted recently with a party and concert by St. Louis band the Mighty Pines.
"The beautiful thing about 18Rails is we can host a whole gamut of events," says Maggie Barton, chief operating officer of Butler's Pantry, the full-service catering company that operates the space.
Butler's Pantry is also behind spaces including Palladium St. Louis and the Coronado. Reverie, also by Butler's Pantry, will open in the fall at the District in Chesterfield.
Along with parties, weddings and other special events, 18Rails will present concerts.
"We can see ourselves doing some cool musically inspired events — intimate shows," Barton says. "This location is perfect for that. There's a want and need for that."
At more than 6,700 square feet, 18Rails can accommodate 700 standing guests or 300 seated. There is no permanent stage, but there are spaces for a band or DJs. There also aren't permanent bars. "We leave it totally flexible for whatever the client wants," Barton says.
"It's a really cool opportunity for us as caterers," she says. "We really built this thing so it would be something different — something unique in our venue portfolio." She says the fun part is "watching clients bringing their own personality and vision in. We want clients to have that freedom." 18Rails is named for its proximity to the hub where 18 rail lines connected St. Louis to the country. City Foundry occupies the former Century Electric Foundry complex.
The loft-style, modern-industrial room has exposed brick and industrial beams, "true to its roots," Barton says. "It has a warmth to it. It's not cold industrial. It has a warm vibe. When you look at the space, it's gorgeous."
She says City Foundry developer Steve Smith had a vision for the formerly dilapidated property and saw something "St. Louis needs, and we wanted to be a part of it.
"We saw it in that raw form, and Steve had the foresight to see what it could be with its connection to Cortex and the universities and downtown," she says.
"We said, 'Let's build it in a location where people can come and celebrate this space that can be whatever you want it to be.' What's important to Butler's Pantry when we do a new project is we want to bring new life into a neighborhood. This just made sense when we looked at the space."
Butler's Pantry first looked into the space in 2018.
"It's been a long-term project, and a long time in the making," Barton says. "There was a pandemic delay."
18Rails was originally slated to open in fall 2020, but construction didn't begin until 2021 and continued until opening.
The event with Mighty Pines signaled the venue's arrival, Barton says.
"They were so fun and laid-back, and it was the perfect kickoff," she says. "So many people played a part in bringing this to life. We're ready, St. Louis. We're ready for you."
View the full article from St. Louis Post Dispatch here.