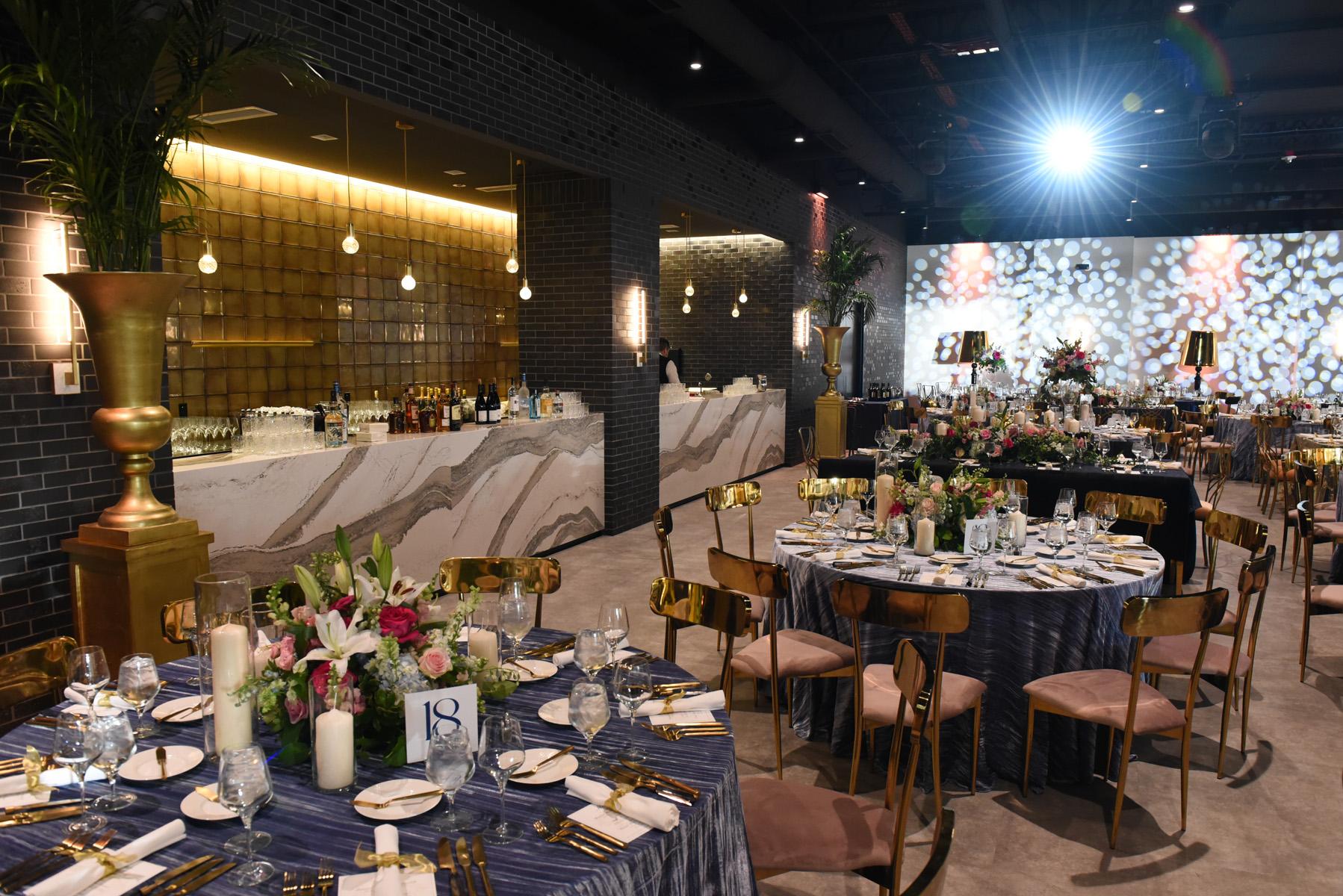 Ladue News published news about the opening of The Reverie, encouraging readers to consider our venue for their next gathering.
By Alecia Humphreys 
---
If you are looking for a sleek and sophisticated spot in the St. Louis area for your next great gathering, consider the latest lavish venue from Butler's Pantry, The Reverie.
This new, 15,000-square-foot contemporary event venue in The District in Chesterfield is set to serve nonprofit galas, corporate events, weddings and more.
"Its opening follows the recent introduction of 18Rails, a venue located in City Foundry in the City of St. Louis," says Bridget Bitza, chief revenue officer of Butler's Pantry. "We aim to offer a variety of exciting new opportunities for all special events. The Reverie is a place where you can be your favorite self. Paired with the promise of quality service and expertly crafted cuisine, the creative possibilities are limitless.
"Plus, with an expansive glass entry and use of black brick with plush velvet seating, the response upon arrival is, 'Wow.' Guests will discover stunning gold-trimmed tables and chairs and elegant marble bars. Our goal is to transform dream ideas into reality, reflecting a variety of personalized visions for each planner."
Bitza says The Reverie provides amenities and services beyond that of the average event venue.
"We are more than just a venue; we are a complete event production team," Bitza says. "We provide first-class service, award-winning cuisine, top-of-the-line equipment and everything you would want for an event."
The Reverie has both an indoor and outdoor pre-function space, breakout and experience rooms, a green room, a main dining or meeting room and modern audio-visual capability. In addition, the venue has the ability to host 700 for a cocktail hour or 350 guests if they're being seated and served.
"As a third-generation St. Louis caterer, our heart and head are always focused on the client experience," Bitza says. "We relish every opportunity to be creative and customize our space to be fun yet functional [and] refined yet approachable – always with the host's goals at the forefront."
View more photos and the full article from Ladue News,
here
.