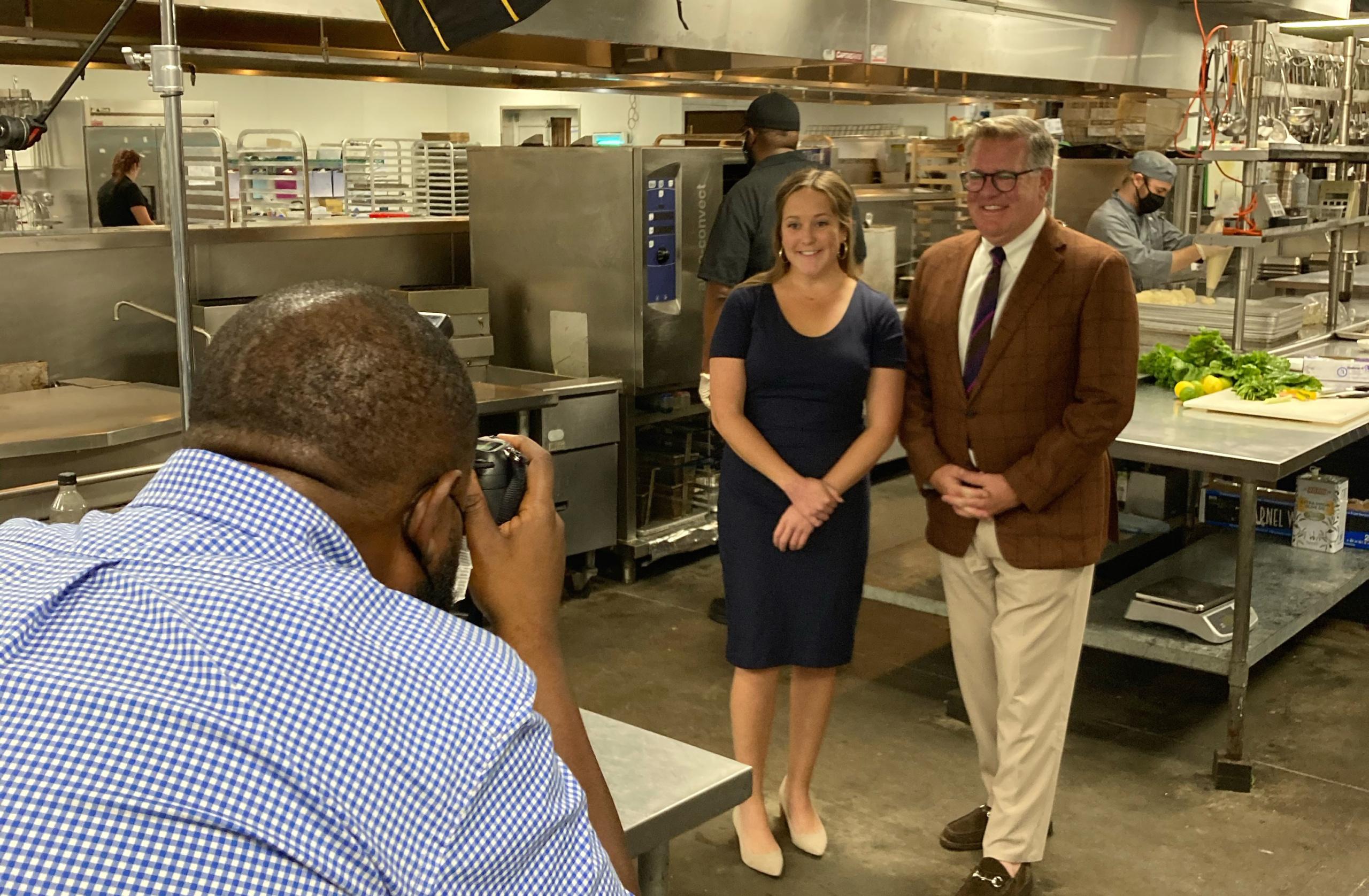 Canvas Rebel is an online space for artists, creatives and entrepreneurs from across the nation to be able to learn from their peers through sharing their stories and insights. They connected with our President, Richard Nix, Jr. to learn more about Butler's Pantry and the role we play in the St. Louis community and among our team members.
---
Canvas Rebel: Meet Richard Nix, Jr.
We were lucky to catch up with Richard Nix, Jr. recently and have shared our conversation below.
Richard, thanks for joining us, excited to have you contributing your stories and insights. One of the most important things small businesses can do, in our view, is to serve underserved communities that are ignored by giant corporations who often are just creating mass-market, one-size-fits-all solutions. Talk to us about how you serve an underserved community.
Giving back to the community is both a passion of mine and a key component of the corporate culture at Butler's Pantry. I served on the St. Louis Children's Hospital Development Board for ten years, the Mercantile Library Board of Directors for six years, and the COCA, Royal Bank, and The Muny Boards for a number of years. In addition, my team and I have donated hundreds of hours to several more deserving causes. I am happy to have introduced the Full Pantry, Full Life initiative during our 50th year in business. This initiative sets aside $5 for every 50 people served at a Butler's Pantry event, benefiting local food pantries and charities that assist the underprivileged in St. Louis. We have been quietly continuing this initiative since.
Richard, love having you share your insights with us. Before we ask you more questions, maybe you can take a moment to introduce yourself to our readers who might have missed our earlier conversations?
As I usually say, I was born in St. Louis and into Catering. My father and mother, Richard L. Nix, Sr. and Anita Nix, founded Butler's Pantry in 1966 with a desire to provide the most creative and innovative catering solutions to the community in which they lived, worked and loved. During the early years, Butler's Pantry could be credited with introducing such iconic dishes as pasta con broccoli, chicken tetrazzini and even the first boxed lunch (known then as a Beauty Box, delivered to beauty parlors around St. Louis). I officially took on the business in 1988. Since, I've seen the business grow and evolve considerably. We are able to provide careers for over 370 hospitality professionals and feature more than 40 venues in our portfolio. We've also created and continue to operate four of the city's premier venues: Palladium Saint Louis, The Coronado, 18Rails|TheVenue @ City Foundry STL and The Reverie.
While we don't necessarily focus on being the biggest – to us, it's more important to offer our clients the best – I'm proud to say we have become an industry leader in the St. Louis region and beyond.
Do you have any insights you can share related to maintaining high team morale?
I believe that it's important to build a team with a strong foundation by ensuring that we are hiring employees who exhibit our company's core values: poised, passionate, positive and putting people first. We've worked to improve our job descriptions to better convey these values and related expectations, beyond day-to-day duties. We also believe it is crucial that our existing employees feel taken care of and appreciated. We strive to give our employees the recognition they deserve, as well as provide fun ways to engage our team: planning fun REset weeks and rewarding hard work through our Butler's Bucks program. This program was implemented earlier this year as a way to shout out team members who go above and beyond – specifically putting our core values on display through their interactions and execution of daily responsibilities. They can use their bucks to purchase swag items. Lastly, it is important to have strong leadership that is hands-on and present – during good times & during difficult times alike.
Let's talk about resilience next – do you have a story you can share with us?
During one of our first virtual events in 2020 (truly it was one of the first large scale virtual events in St. Louis), which had originally been planned as an in-person event for almost a year, we had to change the structure of the event in a matter of 40 days. With this major pivot, my team and I worked directly with our clients, gathering data and strategizing a way to deliver meals to their attendees, without losing any quality. After the event, we calculated that we served close to 300 meals to 110 different locations in the St. Louis Region. This is an extremely proud moment for me and we used that energy from our first virtual event to navigate the rest of the pandemic.