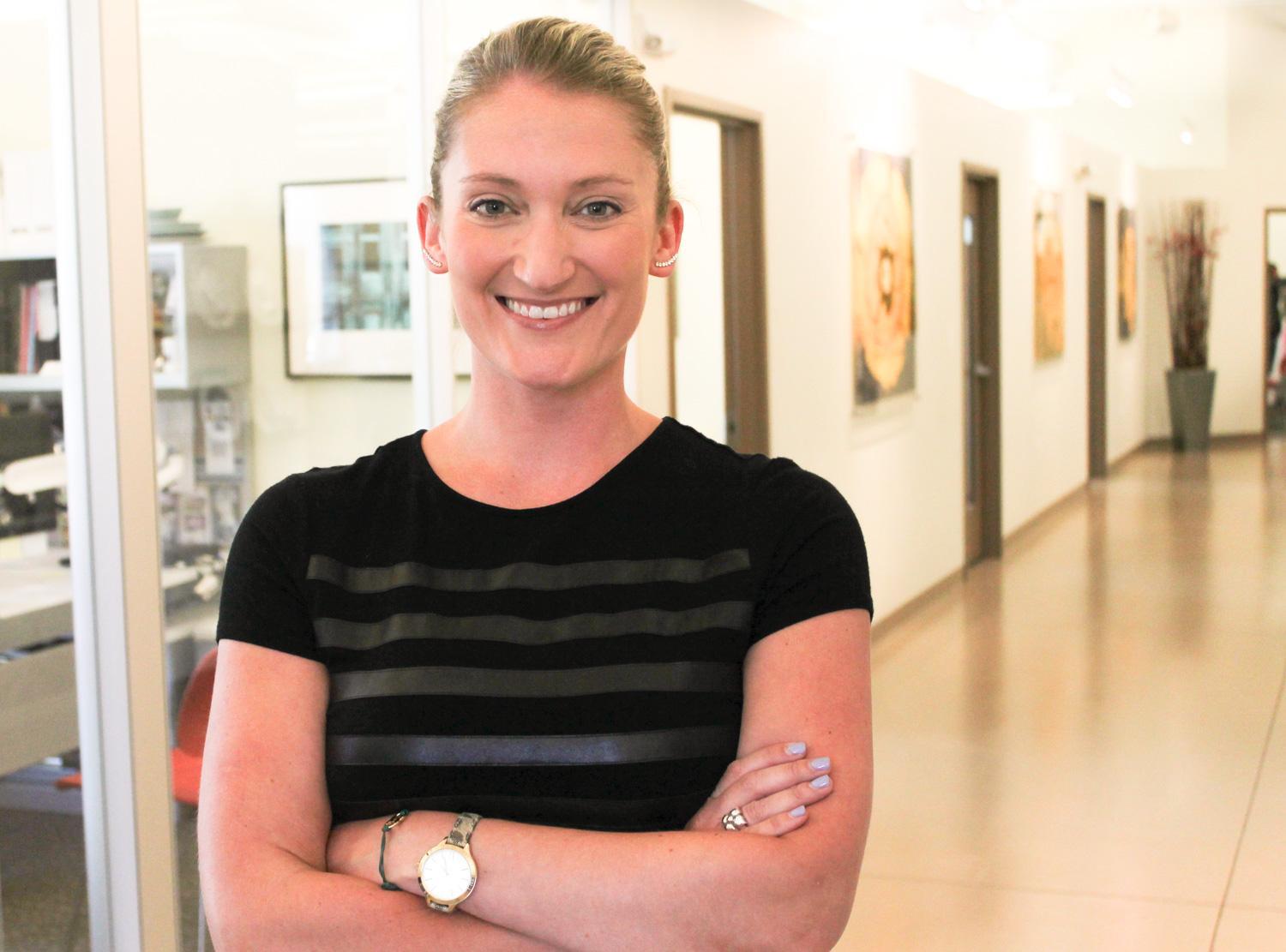 FOR IMMEDIATE RELEASE:
(St. Louis, MO – November 1, 2023) – Butler's Pantry, the leading St. Louis catering and hospitality company, is thrilled to celebrate the promotion of Maggie Barton to Chief Executive Officer (CEO). Maggie has been an integral part of the Butler's Pantry team since the beginning of her career in 2009 and has steadily risen through the ranks, contributing significantly to the company's success. Since her start, she has always been skilled at adapting to the ever-changing event landscape to provide thoughtful, personalized and innovative solutions that exceed client expectations. Those skills have been instrumental in positioning Butler's Pantry as a trusted partner for a wide range of events, from intimate gatherings to large-scale celebrations.
I am honored and excited to take on this new role as CEO of Butler's Pantry," said Maggie Barton. "I have had the privilege of working with an incredible team and witnessing the company's evolution over the years. Together, we will continue to deliver unique culinary experiences and exceptional service to our clients while exploring new opportunities for growth and innovation.
When Maggie started, Butler's Pantry was grossing $4.5 million annually. Under her guidance, Butler's Pantry has expanded its service offerings, venue locations, diversified its client base, and consistently delivered exceptional events and experiences. Most recently, Maggie spearheaded the development of two new venues, 18Rails | The Venue @City Foundry STL and The Reverie at The District in Chesterfield, Missouri. With these additions, Butler's Pantry is steadily building back post-COVID, with plans to exceed 12 million in 2023.
During her tenure at Butler's Pantry, she has been awarded a 30 Under 30 Award (2016) from the St. Louis Business Journal, she was added to the BizBash top 500 Event Professionals list of 2021 and was most recently appointed as a member of the 2023-2024 ECEP – Elite Catering & Event Professionals Board of Directors. As CEO, she will continue to lead the company's strategic initiatives, foster innovation and uphold the highest standards of excellence in the industry. She leads by example and truly lives out the company core values. Her presence has and will continue to make a difference in the lives of the Butler's Pantry crew and the next generation of leaders.
We are immensely proud to announce Maggie Barton's well-deserved promotion to Chief Executive Officer," said Richard Nix, Jr., President at Butler's Pantry. " Maggie embodies our company's values and culture, and her promotion is a testament to her dedication and the faith we have in her ability to lead us into the future. With her visionary leadership and deep understanding of the industry, I am confident Butler's Pantry is set for a bright future and I look forward to continuing to work alongside her to achieve our mission of providing our clients, their guests and our business family with 'every reason to celebrate!'.
About the Butler's Pantry family of companies:
Butler's Pantry, an established innovator in the hospitality industry, brings flavor and passion to St. Louis. Rooted in tradition, but known for innovative catering and event design, St. Louis has counted on Butler's Pantry for premier catering and event solutions since its inception in 1966. Butler's Pantry offers more than 40 preferred venues in their portfolio and five brands within the family, including exclusive venue operations, off-premise catering, and a drop-off catering service. When it comes to celebrating all of life's moments, the first choice is Butler's Pantry. For more information, visit www.butlerspantry.com.