These enhancement items are available with an Entertaining Now purchase, or with a minimum order.
Minimums vary per day, please contact us for pricing. Orders require at least 3 business days' notice.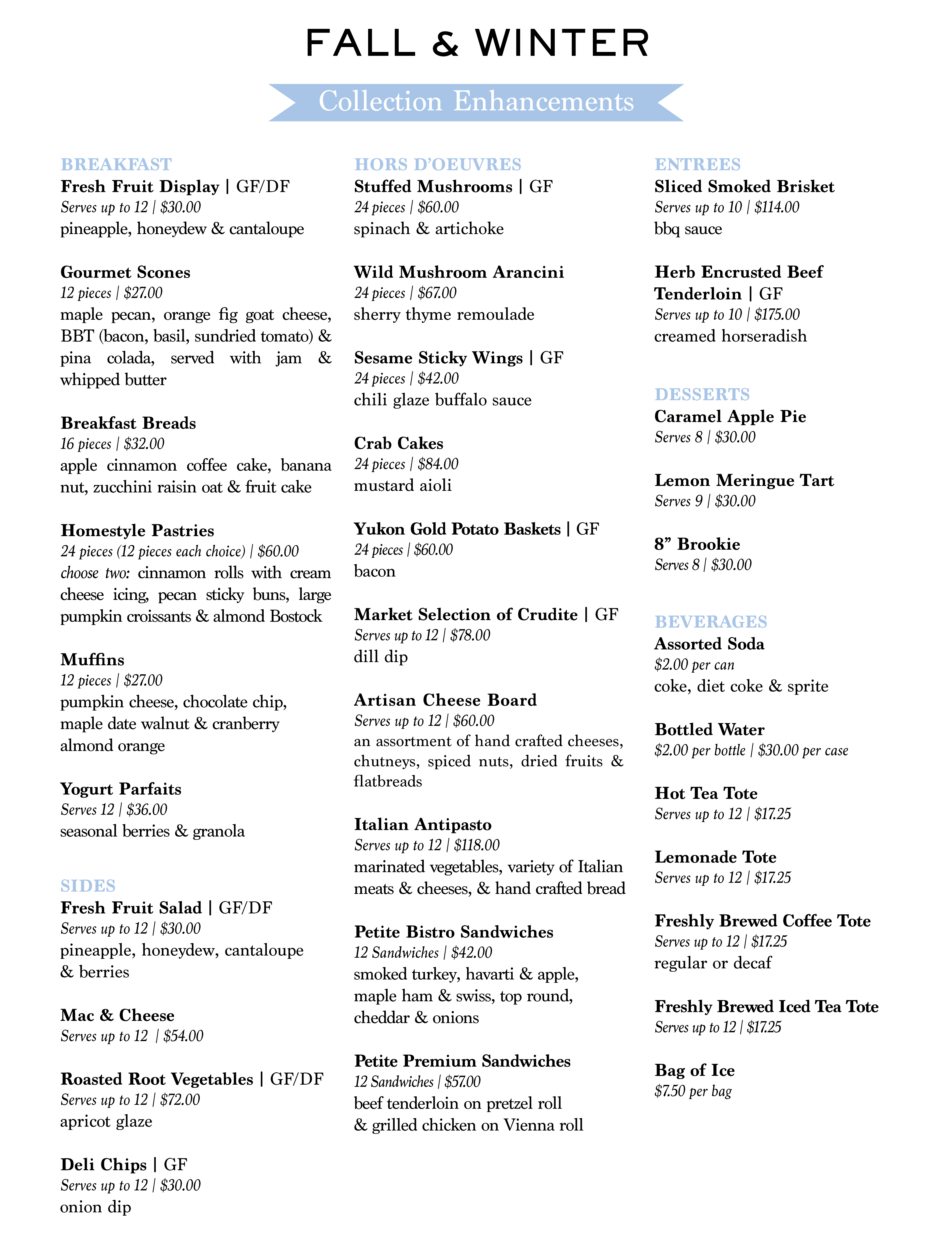 Pricing may fluctuate based on market prices for meat.
Once you submit your order, a Butler's Pantry sales representative will contact you to complete the ordering and payment process.