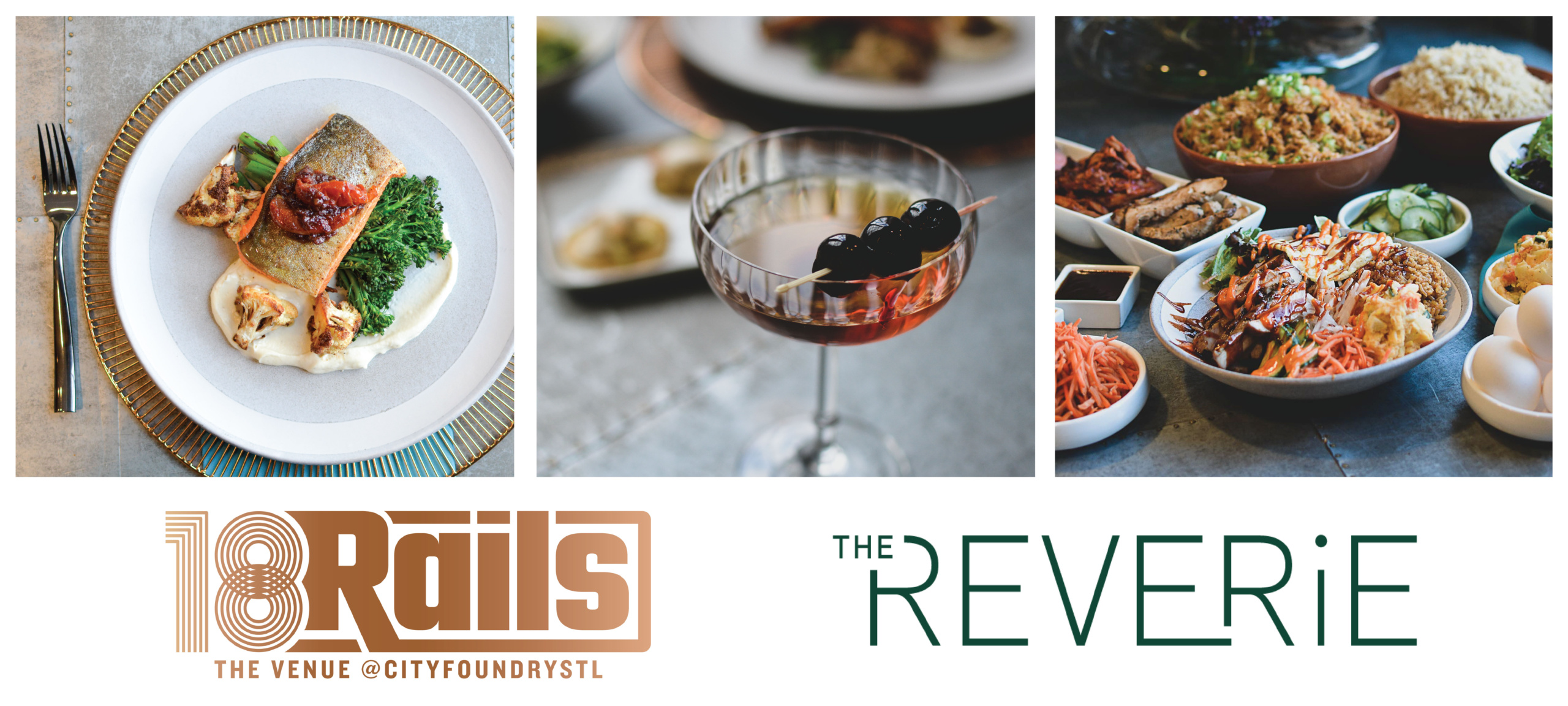 Butler's Pantry started out the year with multiple new endeavors on the horizon including the welcoming of 23 City Blocks Hospitality Group to our family of brands. This included 23 City Blocks Catering, The Caramel Room, Lumen and a good number of their employees. We are now thrilled to announce the opening of our two new venues — The Reverie and 18Rails, both of which are slated to open this Summer.
18Rails is located at the City Foundry STL and is set to open in June. This venue encompasses an urban and industrial ambiance with space that is versatile for many types of events. Butler's Pantry owner Richard Nix, Jr. says he expects to capture a crowd that includes "tech, tattoos, and Teslas".
A short month later in July, The Reverie is slated to open at The District in Chesterfield. The venue will be a contemporary space where you can be your favorite self. "The space is more contemporary and sleek than any of the other venues in town, our own included," Nix adds. We are excited to join this unique development at The District alongside a group of local restaurant owners.
The team at Butler's Pantry is looking forward to this new and exciting chapter.
View the full article from St. Louis Magazine here.