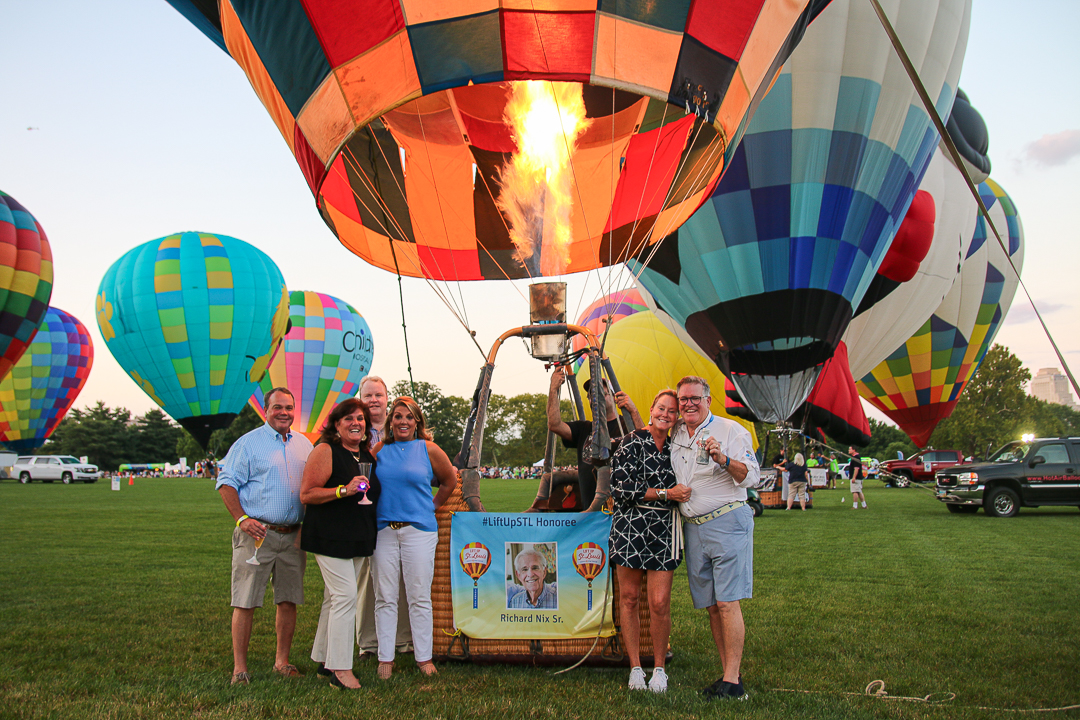 Our Founder…Father, Grandfather, Friend to so many…Richard Nix, Sr. passed away peacefully on Saturday, September 4th, surrounded by his family…
Richard Nix, Sr.'s legacy will live on through all who were nurtured by his gracious, caring, gentle nature. Thank you to our family, friends and St. Louis community for the outpouring of support during this time. The heartfelt messages, calls and the surprise hot air balloon sponsored in his memory at the Great Forest Park Balloon Race have been touching tributes. While reflecting on his life over the last few weeks, we were reminded of this sentiment captured in our 50th Anniversary commemorative video…
I will not be here 50 years from now, but I know Butler's Pantry will."
– Richard Nix, Sr.
He is the reason we are here, the reason Butler's Pantry is here. He started our company to bring the most thoughtful and innovative catering solutions to the St. Louis community. He was a forward-thinker, ahead of his time. We are ever committed to making him proud.
Richard Nix, Sr. was the dear husband of Jane (Holthaus) and the late Anita (Piccione). Devoted father of Jane Quinn (Tim), Nicole Nix, Molly Hackett (Brian), Richard, Jr. (Elizabeth), Ann Lemcke (Paul), Paul (Shauna) and Jim Byrne (Laurie). Loving grandfather of 21 and the late Emily Lemcke. Great-grandfather of 5.
Rest in Peace, Richard Nix, Sr. You are profoundly missed every day.