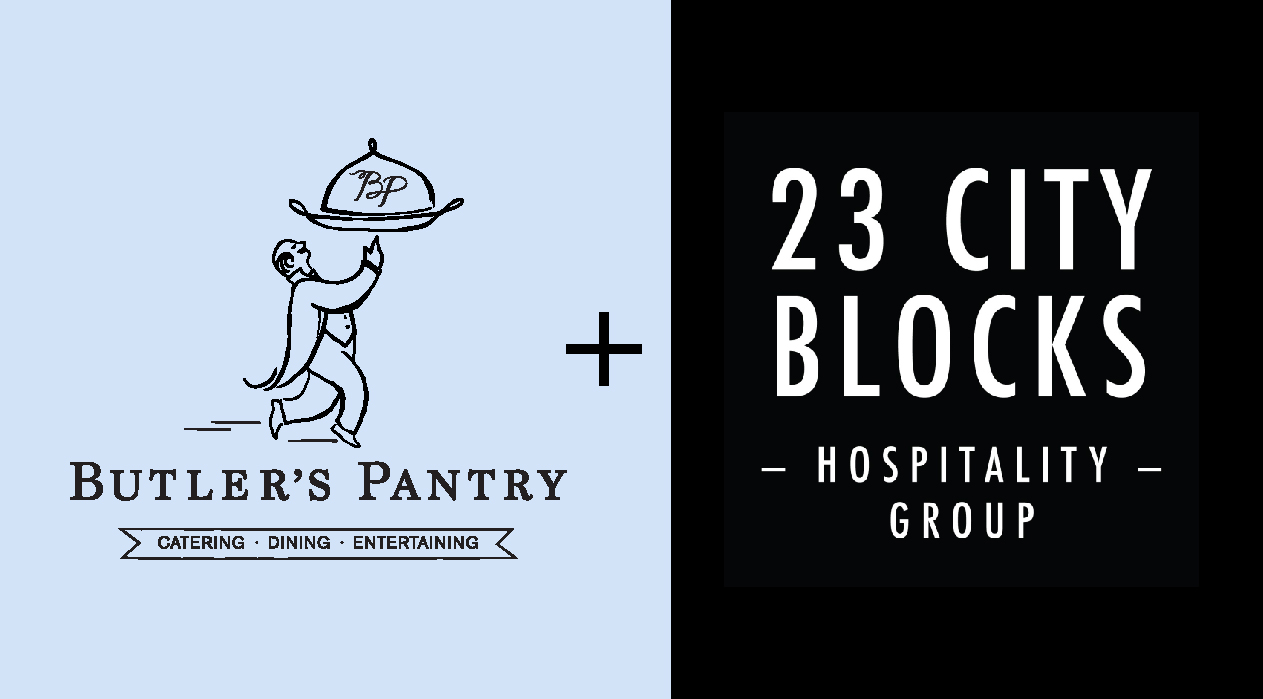 It's official! We are thrilled to welcome 23 City Blocks Catering, The Caramel Room and Lumen Events to the Butler's Pantry family of brands! As we join forces – in team, in venue, in creativity, in hospitality – we are better positioned than ever before to deliver on our promise of quality.
With this transition, we are welcoming several members of the 23 City Blocks team, including Executive Chef Nick Miller to our talented  team. We are also working closely with all of 23 City Blocks clients to ensure the creativity and quality promised is exactly what will be delivered on their special day.
Our President, Richard Nix, Jr. stated, "The owner and founders of 23 City Blocks Hospitality Group — Kate Turner and Tim Fogerty, share a similar passion for exceptional customer service and creative, unparalleled cuisine. We are honored to continue what they started."
This is a marriage of two award-winning, highly acclaimed hospitality powerhouses and we couldn't be prouder of our all-star team!
We look forward to the continued growth in this new chapter. View the full announcement from 23 City Blocks Hospitality Group, here.