FOR IMMEDIATE RELEASE:
Cole Pourchot
Lents & Associates
618-772-9172
cole@lentsandassoc.com
Butler's Pantry Announces New Culinary Director and Sous Chef
(St. Louis, MO – September 27, 2021): Butler's Pantry is pleased to announce Kimberly Buhrman as its new Culinary Director, and Callaghan Carter as a new Sous Chef. Both recently started in these roles.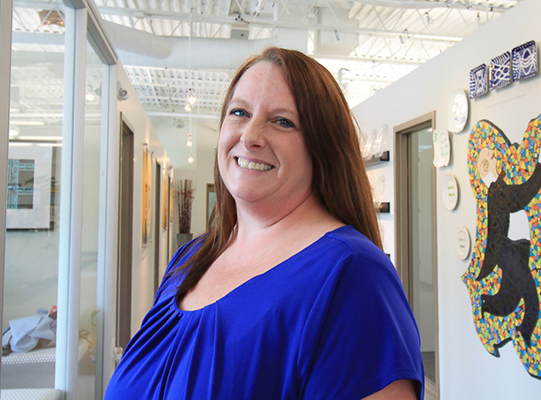 Kim, the new Culinary Director, has collectively been employed by Butler's Pantry for 14+ years since 1994. She previously held a variety of roles across other departments – Sales and Catering, Operations and Business Development. In 2008, she ventured on to round out her corporate resume and excelled in positions like Business Analyst for Centene and Director of Catering at Express Scripts (where she was responsible for sales and management for five buildings and a campus of 2000 employees). Kim earned her Bachelor of Science at Southern Illinois University, Edwardsville (SIUE).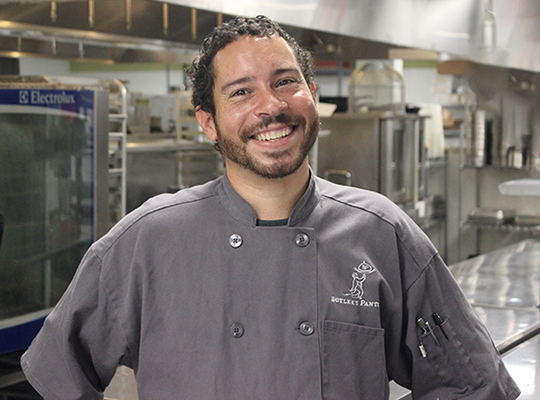 Prior to becoming Sous Chef at Butler's Pantry, Callaghan spent several years honing his craft in New York. Most recently he was employed at North Sarah Food Hub, a local nonprofit in the St. Louis region. In this role, he assisted in providing relief meals and cooking lessons geared toward the elderly during the pandemic. He also held the title of Executive Chef at Bixby's restaurant at the Missouri History Museum (operated by Butler's Pantry) where he oversaw food preparation, production, and safety procedures. Callaghan graduated from L'Ecole Culinaire in 2009.
When we have returning team members, we celebrate their return 'home'. Both Kim and Callaghan are innovators who have a passion for food and the people we prepare it for. Both gained valuable experience through exploring other industries, other cities, other projects. Both are team players who have jumped right in to facilitate some of the busiest weeks since 2019. We are so grateful to have their talent in the mix. – Maggie Barton, Chief Operating Officer at Butler's Pantry.
About the Butler's Pantry family of companies:
Butler's Pantry, a vibrant team of experienced event professionals, brings flavor and passion to St. Louis. Rooted in tradition, but known for innovative catering and event design, St. Louis has counted on Butler's Pantry for premier catering and event solutions since its inception in 1966. Featured in publications such as Food Network, The Knot, Brides, Travel and Leisure and on the cover of Catersource (among others), this Leading Caterers of America member has established itself as one of the premier event companies in the country. Butler's Pantry offers more than 40 preferred venues in their portfolio and five brands within the family, including exclusive venue operations, off-premise catering, and a drop-off corporate catering division. For more information, visit www.butlerspantry.com.