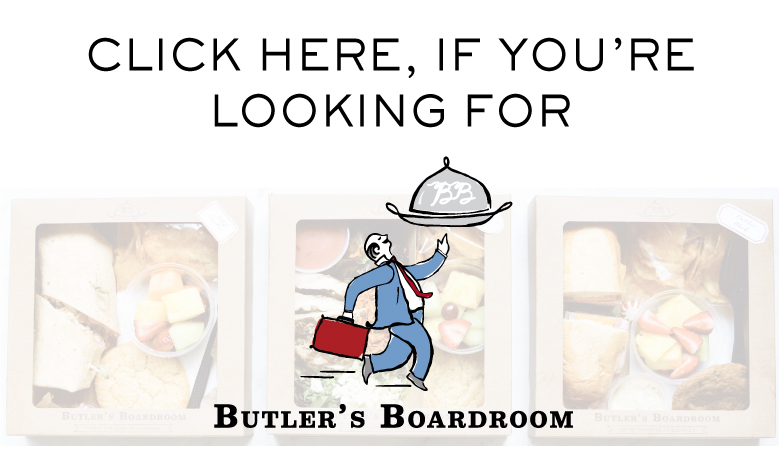 When it comes to catering solutions, we strive to find ways to think 'outside the box'…this time, we're thinking 'outside the box LUNCH'!  That's why we're excited to announce that Butler's Boardroom is now part of our Entertaining Now collections.
Our Entertaining Now collections offer you creative and tasty culinary solutions for smaller gatherings. Designed to allow MORE sustainability, MORE innovation, MORE presentation and MORE flavor than the boxed meals of the past. These collections are perfect for groups of 10-12, conveniently offered with biodegradable trays and utensils.
Whether you're hosting a working breakfast, lunch or happy hour…find your reason to celebrate – and we'll handle the rest!
View our Entertaining Now offerings.