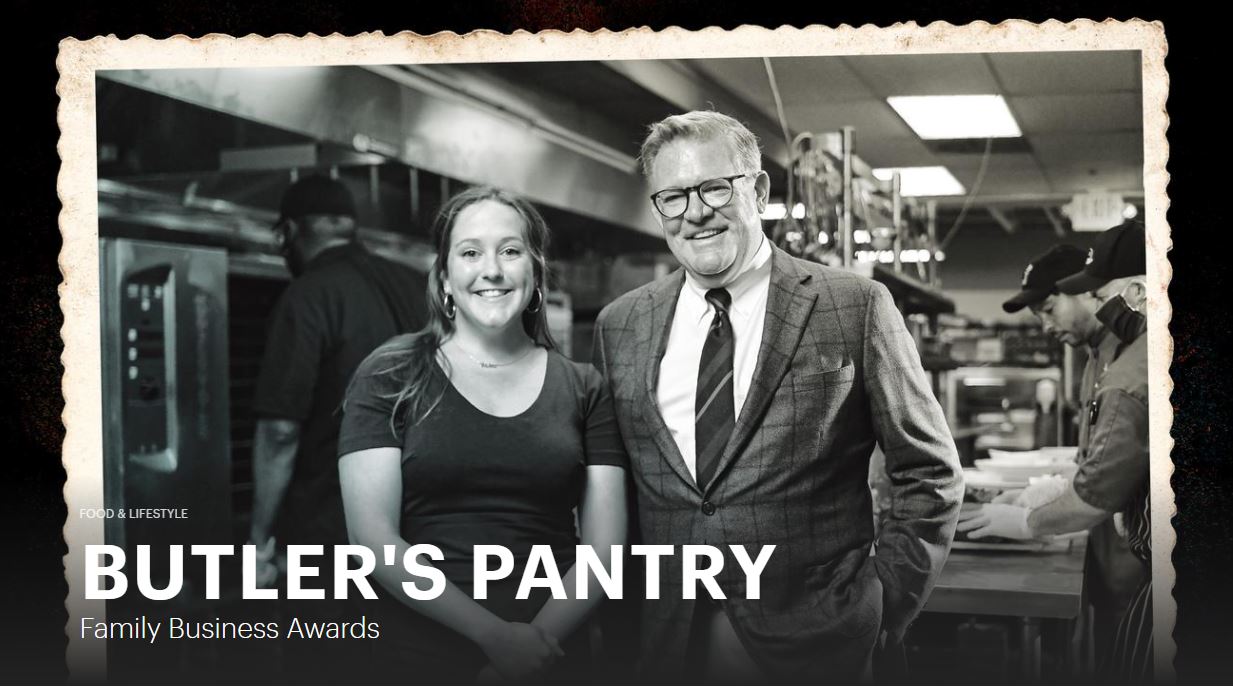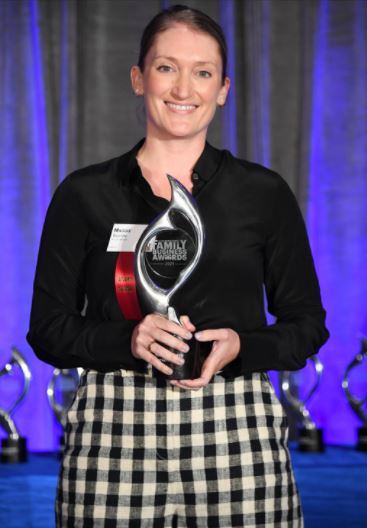 On October 19th, Maggie Barton, Chief Operating Officer, accepted the 2021 Family Business Award on behalf of the Nix family (now under 2nd generation ownership).
Annually, the St. Louis Business Journal recognizes multiple-generation, family-owned companies that have made – and continue to make – an impact on the St. Louis community.
Butler's Pantry was one of 11 St. Louis family-owned businesses to receive this award at a dinner & ceremony hosted in person at the Four Seasons. What a remarkable line up of past & present owners, who each shared stories of entrepreneurship, perseverance, family dynamics and community involvement!
"News of this honor gave me a great sense of pride and gratitude for the family – by blood & by choice – who came before me and who I now have the pleasure of working with daily," said Richard Nix, Jr. "It also touched my heart on a very personal level, as we received news of this award a week before my father, Richard Nix, Sr. passed away. I know he was both happy and proud to nurture his business in the great city of St. Louis and it gives me immeasurable joy to continue his legacy of providing innovative and quality catering solutions to this community."
Barton added, "It was a distinct honor to accept this award on the family's behalf. After 12+ years with the company, I may not be a Nix, but I am certainly blessed to be a part of the Butler's Pantry family. This honor celebrates the foundation Richard Nix, Sr. created, the impact that Richard Nix, Jr. continues to make in our community and for the legacy that the 3rd generation carries. It's also in recognition of the entire extended Butler's Pantry family, the best in the business, who remain dedicated, focused and creative despite a global pandemic."
Through the challenges of the last few years, Butler's Pantry has learned that regardless of what life throws our way, we all still want to celebrate moments — big or small. This inspires us to continue providing "every reason to celebrate" for our clients, their guests AND for our business family…now and for generations to come.
A special thank you to the St. Louis Business Journal.
Read the Butler's Pantry feature article that was published on October 22.
View the complete list of St. Louis Family Businesses that were honored this year.