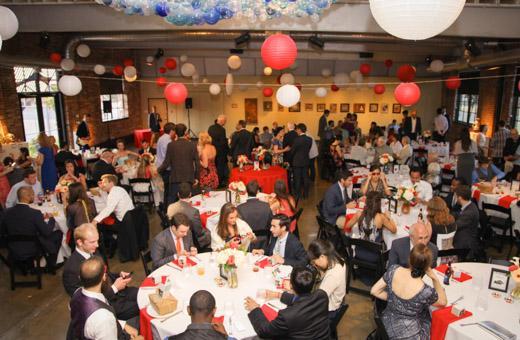 St. Louis' Only Public-access Glass Art Education Center
They promote contemporary glass art through education, studio facility rental for artists and students, a gallery shop featuring glass art made by Third Degree artists and rental for corporate events and private parties. The Hot Shop has 4,000 square feet of open space. This large area surrounds the glass studio, allowing for excellent views during demonstrations.
The Cool Room is a 3,000-square-foot gallery and exhibition space next to the Hot Shop. The Cool Room can only be rented in combination with the Hot Shop. This air-conditioned space can hold up to 150 guests seated banquet-style or a 300-person audience when set up with theater-style seating. Begin creating your event today by contacting Butler's Pantry.