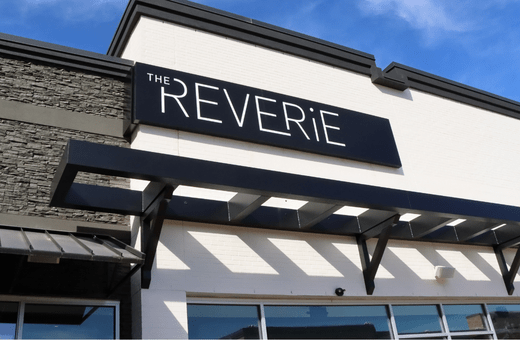 Where Dreams and Reality Meet
The Reverie, brought to you by Butler's Pantry, is a 15,000-square-foot contemporary space where you can be your favorite self. It's like a primed canvas ready to artfully reflect your unique event vision. The venue blends Butler's Pantry's promise of service and quality with limitless creativity. Here, you can lean into your own style and together we can create the event of your dreams.
Some of the main venue features include:
• Pre-function space
• Breakout & experience rooms
• Bridal suite
• Shared Outdoor Space
• A main dining/meeting room that seats up to 300
• Sliding and pivoting floor-to-ceiling doors lead from one room to another
Situated conveniently at The District of Chesterfield. The District is a one-of-a-kind entertainment destination with live music, exceptional food and beverage, family friendly attractions and a great mix of retail offerings.
Butler's Pantry, founded in 1966 by Richard Nix and his wife Anita, offers 55+ years of the most creative and innovative in catering solutions. Now run by the Nix's son Richard Nix, Jr., Butler's Pantry boasts more than 40 preferred venues in their portfolio and five exclusive venues within the family.
Find us on social: The Reverie Facebook | The Reverie Instagram