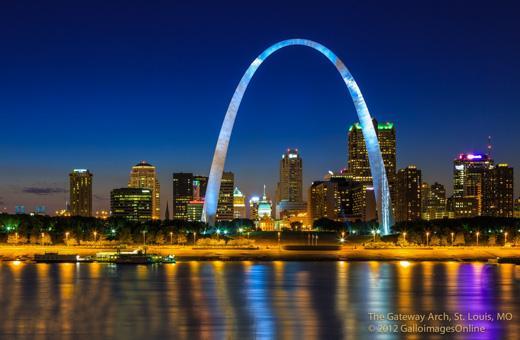 Gateway to the West
Located on the riverfront in St. Louis, the Gateway Arch is an engineering marvel that towers 630 feet into the sky. It is both recognized and revered globally.
Below this marvel sits the newly renovated Museum and Visitor Center, available for private events. These LANDMARK spaces offer a unique setting for LANDMARK events large and small.
Here are some fast facts about the new Museum & Visitor Center:
Tram Lobby capacity: 1000 cocktails / 500 seated
• New mezzanine capacity: 250 cocktails / 180 seated
• New west entrance lobby capacity: 300 cocktails
Private events hosted in the Museum & Visitor Center must be scheduled after public hours
Take your event to new heights and arrange for guests to enjoy Tram rides up to the very top of the Arch throughout the evening.
• The Arch Store can also be an added attraction for guests, featuring Arch-themed souvenirs, books and gifts; Western-themed products; Native American crafts and mid-century modern gifts honoring the 1960s origins of the Arch itself.
• National monuments require certain added security measures. All visitors to the Museum & Visitor Center must pass through an airport-style security checkpoint. No weapons – including firearms, knives, pepper spray, mace or electronic weapons – are allowed.