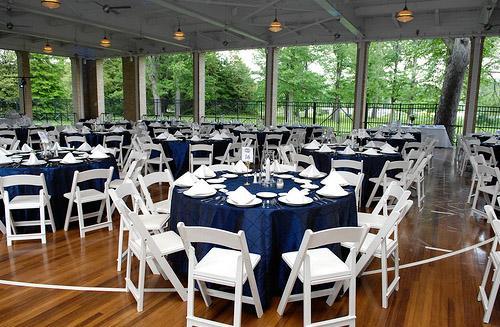 Open-Air Elegance in Iconic Forest Park
The dream of St. Louisans for a permanent outdoor theater probably dates back to the 1904 World's Fair. This dream was made a reality in 1917, when Municipal Theater was built. That year, Shakespeare's As You Like It would go down in history as the first production at the site of today's Muny. Now it is home to seven shows each summer, produced and acted by local talent.
For more than 90 years, The Muny has been one of St. Louis's most cherished settings for great performances, and now it's available to you!
The Muny's Culver Pavilion boasts nearly 6,600 square feet of event space. It features an open-air (though covered) elegance unique to many of the Forest Park venues. Speaking of location, ease of access and convenient parking make this venue ideal for all of your guests!