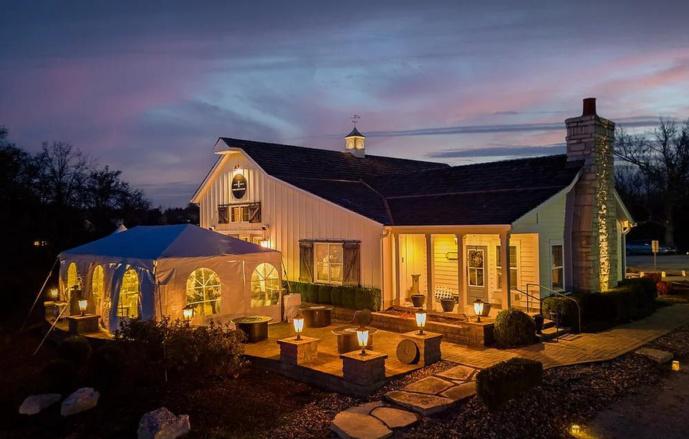 Le Champ de Fleurs by Stone Soup Cottage sits on 33 beautiful acres of farmland.
A one-of-a-kind luxury boutique private event venue perfect for weddings, receptions, rehearsal dinners, VIP corporate events, and milestone celebrations.
Set amongst flowering fields and a tranquil pond, the venue yields to inspire and creates a sense of well-being. Built in the footprint of the original barn, the tiny cottage encompasses three stone fireplaces, reclaimed wood beams, and an expansive patio.
The Cottage, nestled in the heart of Cottleville, is conveniently located off of Highway K and N. Just a stone's throw from HWY 364 (15 minutes from Chesterfield and 25 minutes from Clayton.) Your guests will feel transported to the European countryside without the hairpin winding roads to navigate and close to many lodging choices.