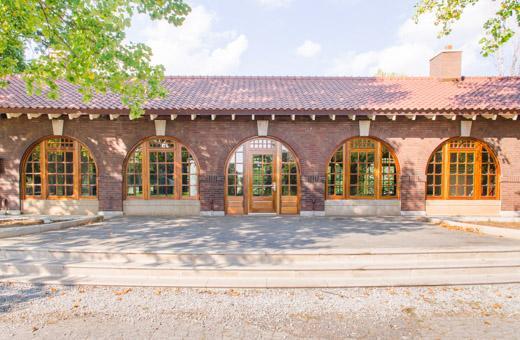 The Heart of Lafayette Park
Lafayette Park is said to be the oldest park west of the Mississippi River. It is located in the heart of Lafayette Square, St. Louis' first historic district. At the heart of the park is the Kern Lakeside Pavilion.
Re-opened in 2014, this intimate venue with a view is wonderfully situated. In the nicer months, tent the patio overlooking the lake and let your guests take in an underrated gem—Lafayette Park. In the colder months, allow your guests to cozy up to the grand fireplace after an intimate dinner.
Easy to get to with accessible street parking surrounding the park, this is truly a must-see!