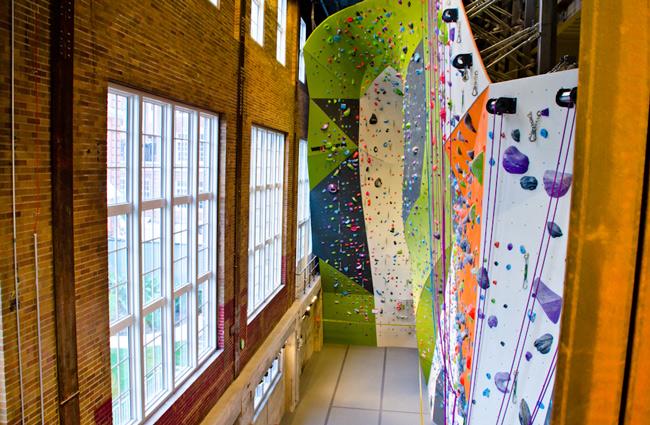 Grounded in Experience, Dedicated to Community
Climb So iLL is the brainchild of Ian Anderson and brothers David and Daniel Chancellor. What started as a grips and gear business expanded into the premier rock-climbing experience in St. Louis in 2012. Operating in the power plant that once supplied power to the St. Louis City Hospital for nearly 50 years, the concept behind developing this marvel was to preserve the industrial character of the building, observe a strict green initiative and create a stimulating and safe environment for patrons to climb.
As a perfect spot for getting out of the office and having a team-building day or hosting your next birthday party, the flexibility in event layout is as diverse as the color scheme!
Or choose not to climb and instead host a cocktail party or small dinner event in a unique, urban location packed with history.
Whatever your event needs, consider Climb So iLL—grounded in experience, dedicated to community.