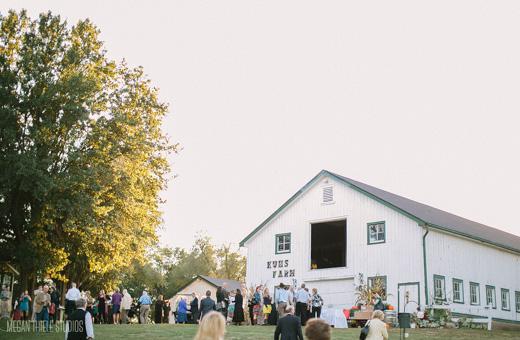 Country Charm, City Convenience
Looking for gorgeous wide open country charm…that's conveniently close to the city? Look no further!
Kuh's Farm has been hosting celebrations since the 1920's. This private historic 150 acre venue is located on the Missouri Bluffs, just overlooking the Confluence. The elegant property is iconic, known for its gorgeous landscapes, quaint farm, scenic vistas & privacy. You will find multiple sites on property, perfectly suited for your Wedding Ceremony, each with its own natural backdrop. Then there's the rock garden – a stunning background for photos on the Big Day. And then there's the fact that this is the real deal: an authentic, working farm with animals, crops, homegrown foods, fresh eggs and the real heart and charm that just can't be duplicated.
An additional perk is that Kuh's is home to 'Vintage for the Day' – an award winning Event Design & Décor Company, specializing in making your Pinterest Vintage Idea Boards a reality!